Thanks for visiting the site!  If you've been here before you may have noticed that the last blog was posted in...gulp...2015! Did you ask yourself, "I wonder why Caitlyn isn't performing anymore"?  Well dear listeners and friends, I've been ranching and singing this whole time.  It's just that updating my website ranks on the To-Do list somewhere below cleaning out the shop and anyone who's been in there knows intimately how much that still needs to happen!  So please know that I still love performing and I'm getting better all the time!  Please reach out to be via the contact page on this site if you are interested in booking, it's now linked to my brand new email address!  Speaking of which, that darn mystical technology failed me again and I got locked out of my email address of 18 years and have been unable to get back in.  If you've been trying and failing to reach me via my colorado.edu address then please fill out a contact form and let me know what I can do for you!
Alright, enough of that annoying stuff. Life on a cattle ranch is having lots of challenges the last couple of years, but its still wonderful and beautiful and time consuming. We lost my dad in 2019 and miss him everyday. He was such a great dad and will be getting his own blog post. In 2019 mom and I were also in a New York Times piece about women ranchers.  Our dear friend Amanda Lucier took beautiful photographs for the photo essay, and later an interesting article was also included.  It garnered a lot of attention and we've gotten requests from reality tv producers, documentary producers, news stations both here and international, and lots of other interesting emails!  It's been fun to help shed some light on ranch life for urban people through the programs we said yes to... which were a German news station, a French news station, and a female documentary maker.  Reality TV is definitely not on the list!  Can you imagine the editing to make a boring ranch day seem dramatic?  It would probably rival Yellowstone for ridiculous ranch scenes. (If you love that show please don't yell at me, I actually like it too!  Just not the ranching parts :)
Anyway, welcome back and thanks to my friends and fans for sticking with me over the years.  I appreciate you more than you'll ever know!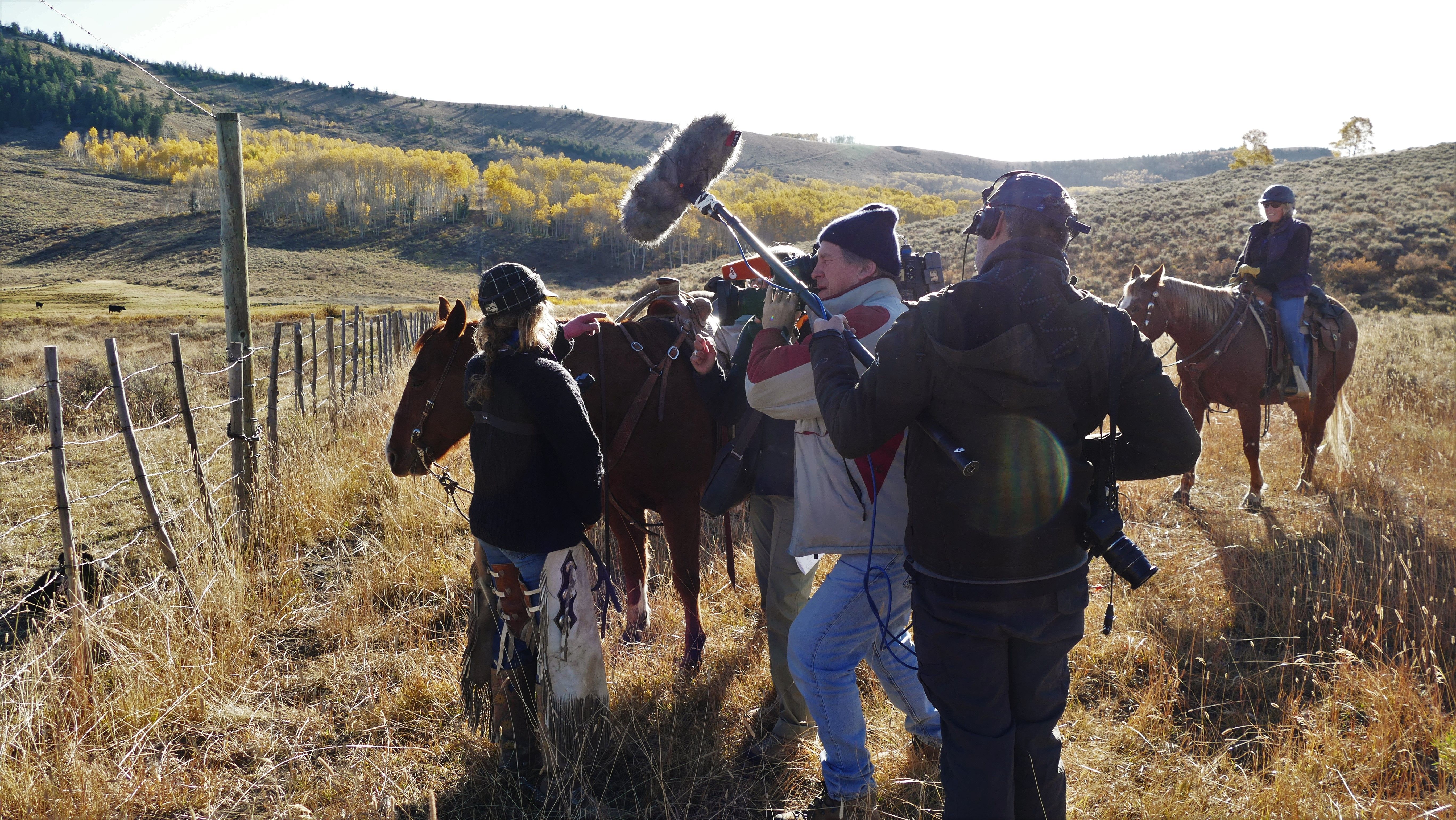 ​​​​​​​